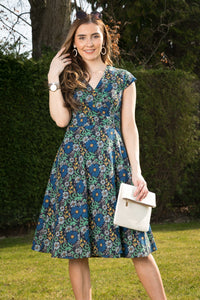 Ladies, Are you tired of wearing the same old boring summer dresses to all your fancy events? Fear not, we've got the ultimate guide on how to tak...
Floral shirts have been a staple in men's fashion for decades, and for good reason. Not only do they add a pop of color and personality to any outf...
Here at Avalonia, fashion is about having fun and creating your own unique style and our Hareem pants are the perfect way to add variety to your wa...